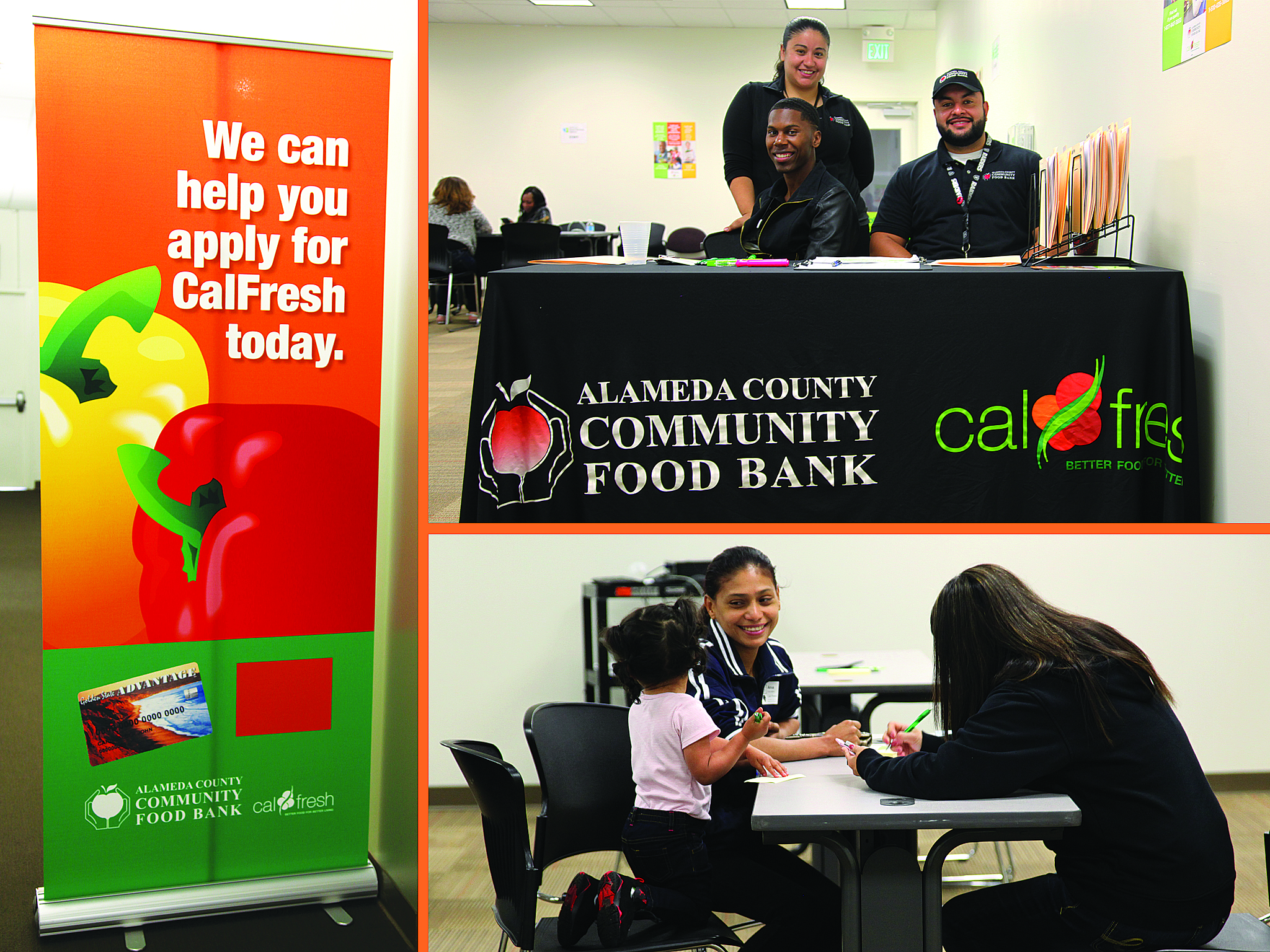 By Krista Petty, Community Connector
In the past year, I have interviewed many people whom I consider champions in serving their local communities. Meet one of those champions! Liz Gomez
is Outreach Programs Manager of Alameda County Community Food Bank. She implemented Oasis Insight to track her team's CalFresh Outreach (California's SNAP program). The Alameda Food Bank provides CalFresh prescreening and application assistance in five different languages. They also offer free training for community agencies to help identify potentially eligible CalFresh recipients. Their CalFresh 101 for beginners gives the basics on program eligibility, including prescreening. CalFresh 102 for advanced learners gives an in-depth look at eligibility for special populations such as seniors, disabled, immigrants, felons and homeless. They have been using Oasis Insight to track their progress for three years.
Liz, Can you describe how you and your team use Oasis Insight?
Liz: Oasis is our client management tool for CalFresh outreach work. We use Oasis to collect the information of the households we assist and to track our activities and events. Currently, we have 15 staff on our team and everyone is a user. We are also in the testing phase of utilizing Oasis to work with our subcontractors for CalFresh outreach as well. Our subcontractors include a health clinic, call centers, nonprofits, and one hospital.
Tell us more about the relationship with subcontractors. What data will you share across your network?
Liz: Our subcontractors can view their own clients, but not ours. Using Oasis with them will be helpful because we need to collect monthly reports on our CalFresh outreach. Oasis allows us to keep all the client data in one place so we will no longer need to pick up tracking logs. We, at the food bank, are able to do reports and activities ourselves. We have already launched this with one of our subcontractors, a childcare referral agency hotline. In all, we will have five to six subcontractors with 20 users (in addition to existing team).
Can you share about your Oasis user experience?
Liz: Yes, our team finds Oasis user-friendly. We usually spend five to six hours training new users on the system and once they start using it, people really get the hang of it. For us, Oasis is really working.
Did you do any customized work within Oasis, such as tracking or forms?
Liz: We have made numerous customizations with the Oasis team for our tracking and reporting needs. We are currently customizing tracking methods for our subcontractors with Oasis. We track events, activities and have subcategories, such as whether or not we did a presentation or if we were talking with people one-on-one at a booth. We also created a fillable Release of Information form that auto-populates. We have this form in three different languages.
What were you using before Oasis and why did you switch systems?
Liz: Before Oasis, we used a customized Access database and excel reports. I attended the Feeding America conference and Oasis representatives were tabling there. I brought back a brochure and set up a demo. It was such good timing, as we were looking for a new system. We run monthly reports as well as periodically, if needed, and the reporting was what really sold me on Oasis Insight as well as the security that it provides.
What process did you go through to bring Oasis to your food bank?
Liz: I needed buy-in from the leadership here and from our IT department. They needed to know that it was a platform that could be used in a secure manner. It is our client data and where information is stored is very important to us. I invited our IT team to explore Oasis with me. After our questions were answered IT felt like it offered what we needed. We also felt like ongoing maintenance was important. We needed good response turnaround time and it has been.
How is your Oasis network funded?
Liz: We receive a SNAP grant and our subcontractors will be covered by that as well for their Oasis implementation process.
What is one Oasis feature you are looking forward to exploring in the future?
Liz: I am definitely looking forward to using Oasis in communications with subcontractors. When I first used Oasis, I was thrilled about bulletin feature. My internal team does not currently use it much because we are regularly on outlook, or can just walk over to each other and interact that way. I can see the bulletin feature of more benefit if we are not in the same location or with our subcontractors.
Oasis Insight will be at the Feeding America ACPN Conference in Chicago July 11 & 12. Come by and see us!
Learn more about SNAP Outreach & Oasis Insight in our Case Study: Streamlining SNAP/CALFresh Outreach with Technology.