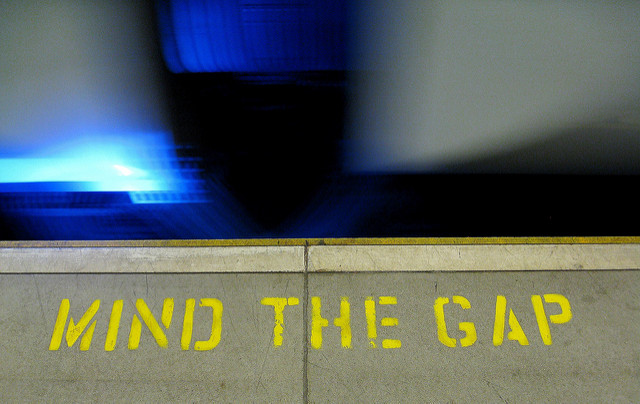 By Krista Petty, Community Connector, Simon Solutions
Do you ever work with a client and can't secure all the resources they need? Are you tracking what your community is NOT able to provide? Tracking the unavailable services can be a powerful way to see the gaps that exist and provide the data necessary for an organization to ask for additional funding to start something that is desperately needed. For example:
Say you are a part of a
CharityTracker Network
where multiple organizations are collaborating for community impact, networked through relationships and technology. Your organization provides job training and financial counseling. You do not provide any health services, but an agency across town does. You frequently make referrals to them. But the young homeless man you are working with needs dental care, not necessarily healthcare. You know it will help his overall health as well as his chances to get a job he is working so hard to train for. You have nowhere to make the referral. And this is not the first time this has happened. It is actually a regular occurrence- young men needing dental services.
The health services agency you refer to would like to offer those services, but are without funding to offer it. What if you went ahead and made the referral? Begin tracking all the times you need to refer a client for this service, even if you know they will be denied. Imagine the strength of a grant or donor appeal if the health agency can say "We received 30 referrals for dental services in the past six months. Unfortunately, they were denied because we currently are unable to offer those services due to funding."
PJ Bopp, HMIS Training Coordinator for the Marion County Homeless Council shared with me this little tip about tracking what you can't provide. This
CharityTracker HMIS
network in Ocala, FL expanded their referral status options to include the following:
PENDING
APPROVED
ASSISTANCE NOT CURRENTLY AVAILABLE
CONTACT MADE/CONTACT ATTEMPTED
DENIED
DETERMINATION PENDING
NO FUNDS CURRENTLY AVAILABLE
What a great way to work together as a community to clearly see and record the gaps in services. Of course, organizations and agents should communicate as to what they desire to track together so there are not hundreds of open referrals. And PJ's advice "Update those referrals often! Don't leave them as pending."
To learn more about,
Making Requests/Referrals,
visit and view our video tutorials.
Photo by Pawel Loj