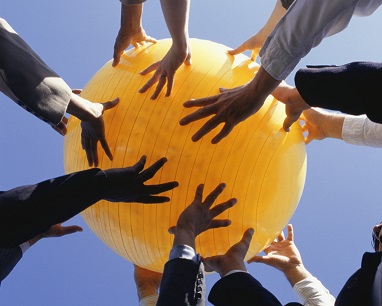 Once a month this fall, Simon Solutions will host a FREE webinar, bringing even greater transformation to your community through innovation and collaboration. Our September webinar was a great success with 135 people registering!
Fall 2016 Schedule

September: Getting the Maximum Benefit from Technology to Build Capacity & Collaborate
Held on Tuesday, Sept 20, 1- 2 PM CT
Click here to watch webinar recording
Click here to download Handouts & PowerPoint Slides
Hear from Shelly Parks and Kelcey Ellis, leaders in two of San Diego's largest food banks, about building the capacity of their food distribution partners. In San Diego, people began lining up as early as 2:00 a.m. to receive a box of food and the line stretched around the block. Today, with collaboration and technology, the wait time is 30 minutes or less. They describe their processes and work together. No matter what agency you work in, there are principles, tips and tools to learn from.
October: Funding is Changing. Are You Keeping Up?
Oct 18, 2016 1:00 - 2 PM CT
with Mike Simon, co-founder of Simon Solutions
Cathy Easley, Trident United Way, Charleston, SC
Click here to Learn More & Register for October Webinar
Learn about:
• The New Funding Logic Model
• Measuring Input, Activities, Outputs, Outcomes and Impact
• The importance of creating a transformational roadmap
• The technical tools that can help you put it all together

November Webinar: Getting Ahead: Helping People Create a Plan for Stability
Nov 1, 2016 1:00 - 2:00 PM CT
with Phil DeVol, author of Getting Ahead in a Just Getting By World
Click Here to Learn More & Register for November Webinar
Learn about:
• How Getting Ahead class participants, called "investigators," examine their own experience of poverty as well as explore issues in the community that impact poverty
• How Getting Ahead facilitators guide "investigators" through an assessment of their own resources and how to build those resources as part of their move to self-sufficiency
• How lives are challenged and changed and how Getting Ahead graduates are provided support from Bridges Out of Poverty collaboratives as they work toward their goals.
• How CharityTracker and Getting Ahead have partnered to assess and measure "investigator" success

Let's learn together this fall!