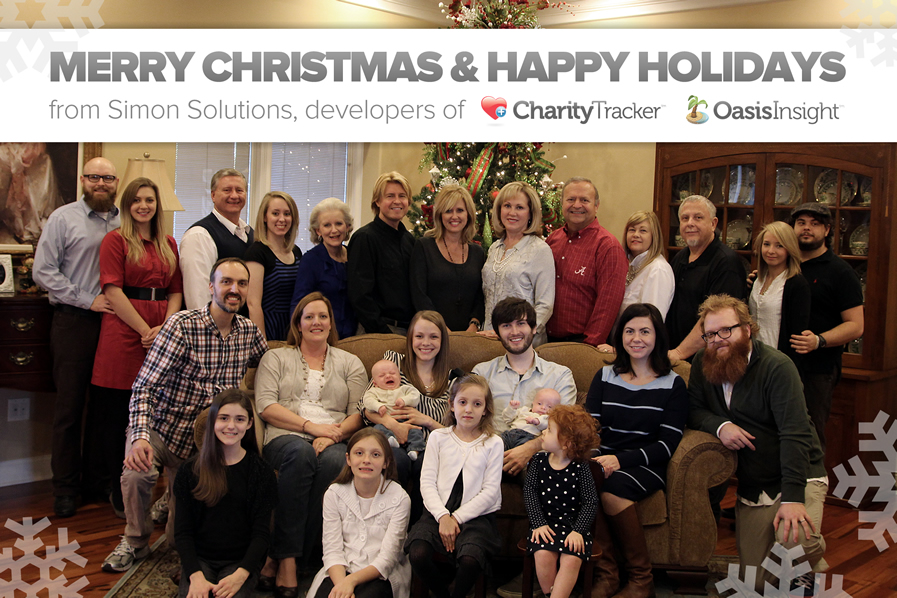 At Simon Solutions we are beyond grateful to have the opportunity to provide our clients with tools to heal people's lives and make a real difference in the world.
We all know that charitable giving and volunteerism greatly increase during the holiday season.
Only a few are strong enough to be a hero every day of the year.

We salute you!
Please share with us your stories of how using CharityTracker and Oasis Insight has been helpful in your work. You can leave a comment here on our blog or send your story to us at stories@simonsolutions.com
Please send us your office/crew photos and we will proudly share them to our social media sites.
Merry Christmas & Happy Holiday from Simon Solutions!