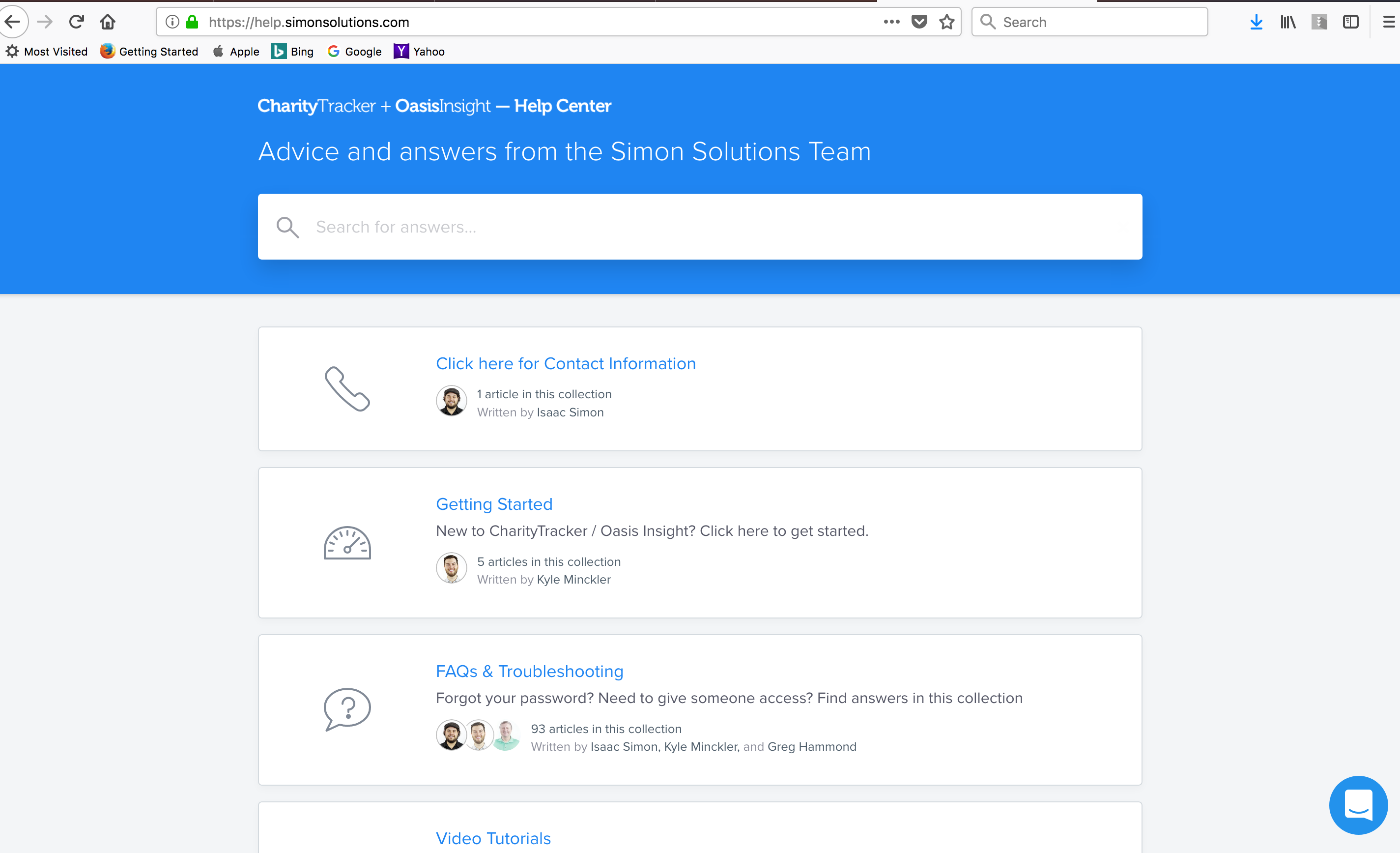 Simonsolutions.com
now contains all case studies, webinars and articles in one place! You'll also find some great articles about the big picture of collaboration and transformation, such as our writing on
Transformational Roadmaps
.
We have also created a new
Help Center
for CharityTracker & Oasis Insight users! This site is full of tips, training, and troubleshooting. There are FAQs, Video Tutorials, Training Videos, User Guides and more. You can easily get to the help center from
CharityTracker.com
or
Oasisinsight.com
by clicking on Help. Check them out and share the links with your whole network!